Directors Binge: Ron Howard, Eat My Dust!
EAT *MY* DUST, RON HOWARD!
I grew up watching Ron Howard on HAPPY DAYS and, as his directorial career went mainstream in the early 1980s, I enjoyed his early comedies NIGHT SHIFT and SPLASH enough to watch them multiple times each, and I still enjoy them today. I have warm feelings toward Howard, as both an ever-present part of my youthful media diet and as a seemingly nice and decent guy, especially within the entertainment industry.
As for Howard's movies, however, by the late 1980s I began to sour on what I detected as an overreliance on broadly sentimental and facile emotional appeals. Even when I've liked one or two of Howard's later films, despite some persistent misgivings, they have been disposable. Don't ask me what happened in THE MISSING, or what, if anything, I got out of FROST/NIXON. Howard has become for me, over the last two and a half decades, a totem of bland, uninteresting filmmaking that plays to his audience's simplest expectations, demanding nothing in return. This isn't always bad, but it's not what I like, at least not outside of pimp and mermaid comedies.
Imagine my grim surprise, then, when I looked up my Most Watched Directors stats on Letterboxd, and Richie Cunningham was grinning back at me from the #10 slot. To my horror, after correcting some unlogged movies, he moved up to #7, leap-frogging both Akira Kurosawa and Joel Coen.
I can't dispute it: I have indeed watched 17 movies directed by Ron Howard (and will probably have unavoidably watched an 18th Howard movie by the time this goes to press). On my Flickchart, they combine for a depressing average rating of 35.29% (for comparison, Coen's 17 movies average 67.22% on my chart; Kurosawa's 16 average 76.58%; Spike Lee, whose output is far more uneven than those two, still averages a superior 45.01% across 18 movies). My inability to avoid a director from whom I gain so little has me questioning 30 years of movie-watching choices.
I can't undo this. But what I can do is try to wipe him off the face of my stats page by systematically boosting my "watched" stats for 14 of the directors lurking below him.
"What a pleasure!," one might exclaim. "A terrific excuse to watch more movies from your favorite directors!"
In some cases, sure. But in most cases, this will mean watching the heretofore intentionally avoided dregs of some filmographies. What must one endure to have watched 19 Wes Craven movies? In other cases, however, this is complicated by the fact that many great directors have not even made 19 feature films. No one from the elite group of Richard Linklater, Wes Anderson, Noah Baumbach, David Lean, Stanley Kubrick, Quentin Tarantino, Alexander Payne and Paul Thomas Anderson is equipped to help dig me out of this Ron Howard-shaped hole.
Here, instead, are the top 14 contenders for knocking little Opie farther back in line, where he belongs:
Spike Lee (18 movies; avg.: 45.01%)

Akira Kurosawa (16 movies; avg.: 76.58%)

Ridley Scott (15 movies; avg.: 44.74%)

John Carpenter (14 movies; avg.: 47.56%)

Francis Ford Coppola (15 movies; avg.: 62.35%)

Clint Eastwood (14 movies; avg.: 59.25%)

Brian De Palma (13 movies; avg.: 52.17%)

David Cronenberg (13 movies; avg.: 51.89%)

Oliver Stone (13 movies; avg.: 46.95%)

John Landis (12 movies; avg.: 62.58%)

Wes Craven (12 movies; avg.: 44.26%)

Ingmar Bergman (11 movies; avg.: 77.22%)

Billy Wilder (11 movies; avg.: 63.33%)

Robert Altman (11 movies; avg.: 61.93%)
Not a terrible list, if one must stick to it. But must one do anything?
There's a tension rising between the most efficient path to this goal — via the 14 listed above — of eradicating Ron Howard from my Letterboxd stats page, and the optimum path. Although there's no one in that list whose movies represent mediocrity, it's also not the list that I'd be most proud to claim. Maybe I'll have to put forth a little extra effort and get one or two of these lagging-but-more-interesting figures up among that rarefied company:
Werner Herzog (10 movies; avg.: 67.33%)

John Huston (9 movies; avg.: 59.23%)

Paul Schrader (9 movies; avg.: 37.08%)

Vincente Minnelli (8 movies; avg.: 72.38%)

Sydney Pollack (8 movies; avg.: 60.58%)

Walter Hill (8 movies; avg.: 58.93%)

Eric Rohmer (7 movies; avg.: 77.82%)

Michael Haneke (7 movies; avg.: 69.51%)

William Friedkin (7 movies; avg.: 59.51%)

Michael Winterbottom (7 movies; avg.: 55.09%)

Robert Wise (6 movies; avg. rank: 72.75%)
Who knows how long it will take me to remove Ron Howard's presence from my Most Watched Directors list? I'll report back here as I make progress. In the meantime, here's a Letterboxd watchlist of over 190 movies from the 24 directors either best-positioned or most desirable to grab Richie Cunningham by the collar of his oxford shirt and remind him, forcefully, of the title to his 1976 star vehicle, "Eat My Dust!"
Great shame: My most-watched directors, 2018
---
TL/DR
Great shame: My most-watched directors, 2018
---
Tags
---
---
---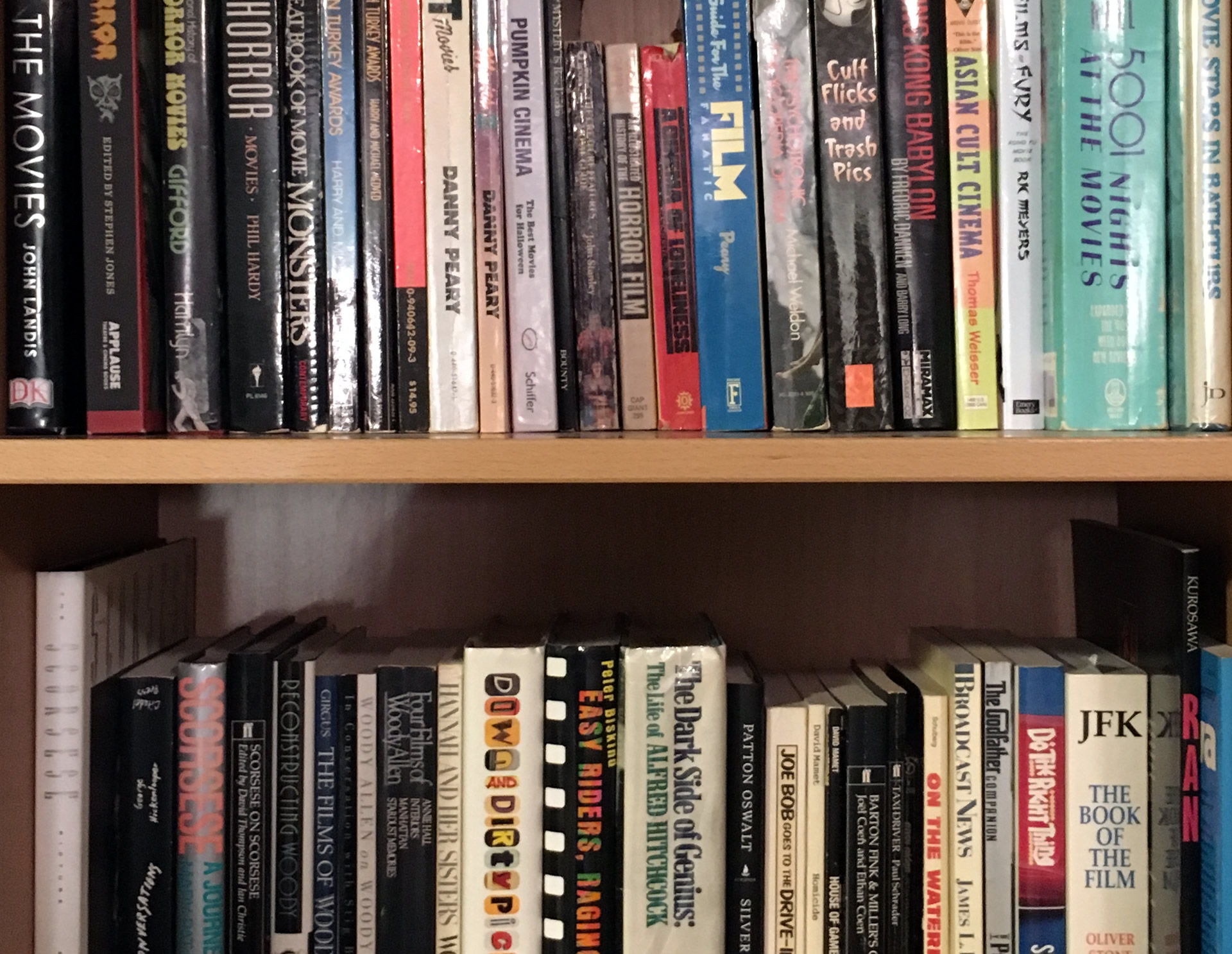 ---