Dope Report: 2014/11/30
Who watches the watchers?
Even though I feel like I've been laying low for the last couple of weeks, simultaneously becoming too aware of the cruel onset of old age and grappling with a technical change on this site, I've still racked up a pretty embarrassing media haul, including a glut of documentaries.
Documentaries
Life Itself (2014) — A deeply moving and inspiring look at the life and last days of a movie critic who I watched religiously as as a teenager. 8/10
Whitey: United States of America v. James J. Bulger (2014)Bulger (2014) — On a subject I knew nothing about beforehand, Joe Berlinger's movie about the trial of a notorious Boston gang leader reveals unsettling synergies between law enforcement and organized crime. 8/10
Casting By (2012) — A strong argument in favor of better recognition for movie casting directors, with a focus on the amazing infleunce of Marion Dougherty. 7/10
Next Goal Wins (2014) — Inspiring sport documentary about American Samoa's bottom-ranked men's soccer team and their push to notch their first competitive victory in decades. Bad language keeps this from being a must-see family film. 7/10
Let the Fire Burn (2013) — A disturbing but inconsequential look back at the divisive Philadelphia cult MOVE and their fiery demise in 1985. 6/10
Feature Films
Short Term 12 (2013) — I knew this would be depressing, so I put it off for close to a year. Moving look at teens in a short-term foster facility and the staff who look after them day-to-day. Perfectly acted and drenched in verisimilitude, but maybe a little far-fetched near the end. 8/10
Starry Eyes (2014) — Incredibly surprising indie horror take on a starlet struggling to break through in Hollywood. Fantastic performance by lead Alex Essoe, and impressive commitment to going dark by writing/directing team Kevin Kolsch & Dennis Widmyer. 7/10
Chef (2014) — A funny feel good movie about food, but very slight, and the ending is complete cop-out. 7/10
Captain America: the Winter Soldier (2014) — This movie happened. I watched it. It good. Saturation point nearing overload. 7/10
The Stuff (1985) — This weird '80s "horror classic" about killer food was not as much fun as I remembered, but still fairly unique and off-beat enough to make it worthwhile. 6/10
Support Your Local Sheriff! (1969) — the light tone and James Garner hold up this dated western comedy, but only barely. Joan Hacket is 20 years to old for her weird, jarring character. I hope the composer was cured of his speed habit, because the music in this movie was an out-of-control cry for help. 6/10
Christmas in Connecticut (1945) — Yet another screwball comedy in which every other action makes little sense and characters change motivation on a dime. Nowhere near as good as The Man Who Came to Dinner. 5/10
Palo Alto (2013) — Adaptation of James Franco's stories about troubled middle class youth captures right tone and style, but is fairly ordinary. Val Kilmer's son Jack looks like an uncanny valley doll version of his dad. 5/10
Reading
The Lake by Richard Laymon — Posthumously published incoherent mess; only plus is it makes Laymon's better low-brow dirty horror novels look more competent by comparison.
Gerald's Game by Stephen King — In the middle of this. Short, but not sure it can ride out its concept for much longer. Felt obligated to read this after finishing the tangentally connected Dolores Claiborne earlier this year.
Podcasts
Junk Food Dinner — Made it through episode #112 this week. This podcast is a double-burden, because it is also constantly adding movies to my watch list.
Comedy Bang! Bang! — the recent TV show episode inspired me to revisit the trilogy of "Fourvel" episodes: Time Bobby, Time Bobby 2 & Time Bobby 3.
Maltin on Movies — One of the new WolfPop shows that has made it into my weekly schedule. It's like a more sophisticated but less-fun Film Vault.
---
Trailer for Short Term 12
Life Itself (2014)
Tags
---
---
---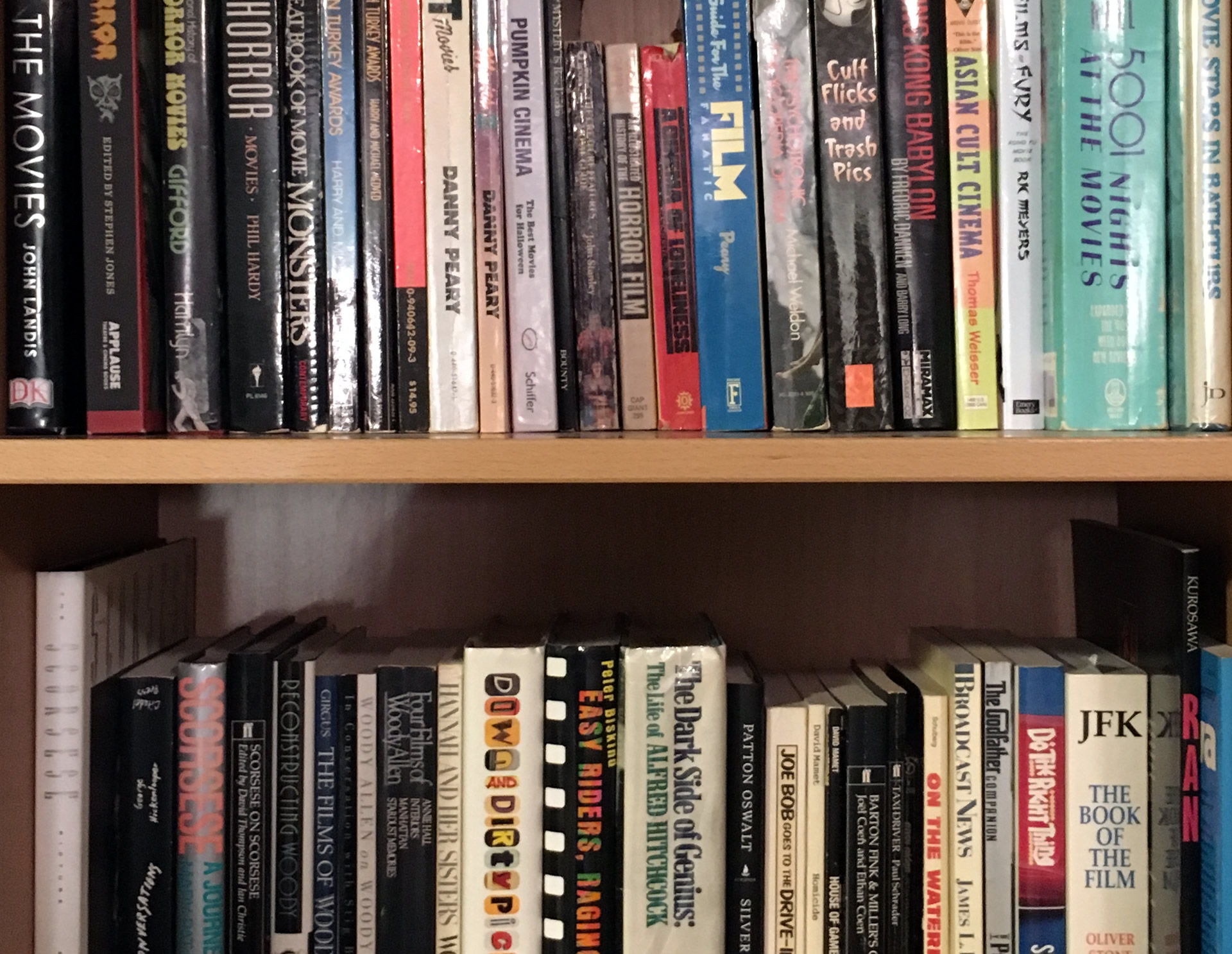 ---