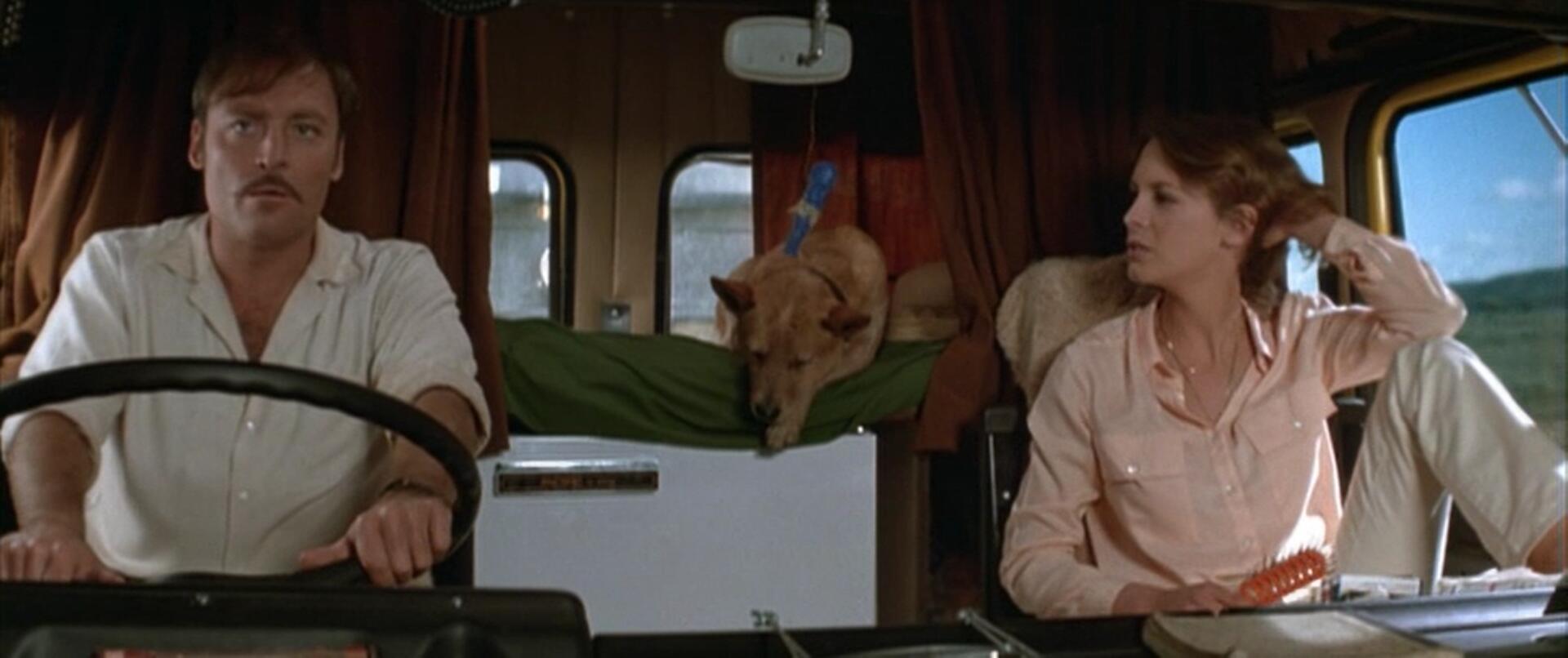 Octoblur 2014 - #43: Road Games (1981)
Stacy Keach's subtle performance as eccentric trucker Quid distinguishes this compelling thriller about a serial killer road-tripping along the Australian coast.
Short of sleep and with his dingo companion riding shotgun, Quid agrees to transport 350 butchered pigs across the Aussie Outback, and becomes convinced that another vehicle taking the same route is being driven by a wanted murderer.
With a huge nod toward Hitchcock's Rear Window, director Richard Franklin has made a worthy companion to other road-thrillers like Duel, Breakdown, and Joyride. Keach is fantastic as the rough but unusually urbane Quid, and Jamie Lee Curtis adds spirit as his partner-in-suspicion.
Some of the plot elements in Road Games are a bit too convenient, like how Quid is practically incapable of not incriminating himself in every situation, and the end stinger is unsettling but a tad implausible. Still, Road Games provides a good alternative to gory horror for those who prefer the steady ratcheting of suspense to a series of creative kill-scenes.
---
Trailer for Road Games (1981)