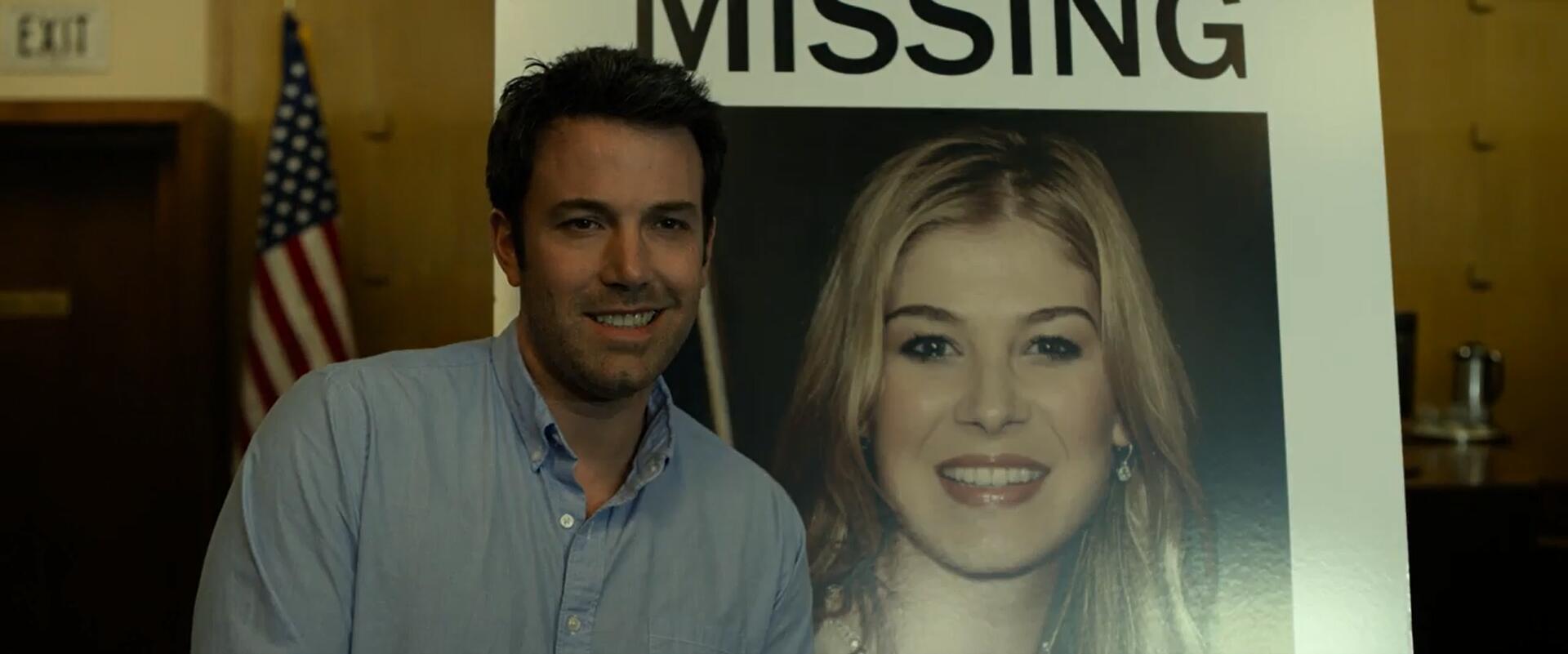 PopGap #01: Gone Girl (2014)
Movies of the 2010s: #11 of 20
My reactions to David Fincher movies tend to run opposite to popular opinion. My favorite Fincher movie, one I consider among the 20 perfect movies in existence, is his 2007 true-crime thriller Zodiac, which has received a fairly lukewarm reception from his fans and the public. His most celebrated movies, before last year's Gone Girl joined the elite, were Fight Club, Seven and The Social Network. All are undoubtedly good in various ways, but, IMO, vastly overrated. I would rank even The Curious Case of Benjamin Button as a better movie overall than those three, which I guess makes me a square.
Now Gone Girl has been added to the upper-tier of Fincher's movies in terms of critical praise and public adoration, but, to me, it's another case of an extremely talented filmmaker slumming in substandard, convoluted and often perplexing material.
Adapted from Gillian Flynn's novel, Gone Girl tells a story that is, at first, strikingly similar to the real-life true-crime stories that seem to preoccupy cable news: a pretty, middle class woman goes missing, casting suspicion on her easy-target husband. But Fincher would not be interested in such a simple premise, and Gone Girl eventually wanders off in directions that are surprising and interesting, but also preposterous enough to collapse the levee of credulity.
I had a lot of trouble at first with Rosamund Pike's very artificial-seeming performance as Amy. By the end I was half-sold on it, but it still presents problems for the first half of the movie, and is better explained by style than by substance. As the movie's anchor, Ben Affleck does a decent enough job navigating the increasingly ridiculous plot, but at a certain point character motivations across-the-board become extremely difficult to rationalize, and the movie transforms into a weird exploitation curiosity. I suppose it's intended as some kind of satire, but it's so removed from typical human experience that it required a leap too far for me follow its lead with real investment.
Neverthess, even with its contrivances stretched out to epic lengths, and an ending that begs far too many questions, Gone Girl never feels too long or goes too wayward, just too slight. Actually, it helped me arrive at an intruiging revelation, just not one particular to this movie: Fincher is clearly fascinated by byzantine plots and conspiracies. They are a recurring motif in his films. Maybe one of the reasons why I find Zodiac to be so great is that, rather than just churning out yet another inexplicable yarn, Fincher has for once turned inward and examined people who, like himself, become obsessed with unravelling narrative knots. It's his most personal movie, whereas Gone Girl feels like merely a doodle.
---
Trailer for Gone Girl (2014)