Punk Movies: #12 of 21
I must have seen Dudes on cable in the late 1980s. I remember the poster, and I certainly would've been very interested in a movie starring Jon Cryer & Catherine Mary Stewart, and directed by Penelope Spheeris. All three were pop culturally significant to me in my late teens. After Pretty in Pink I wanted to be Cryer, and I had a large crush on Stewart from Mischief, Night of the Comet and The Last Starfighter. But I not only did not recall any of this weird, surprising & satisfying road movie, but I expected something entirely different.
Dudes uniquely combines the tone of a broad comedy with the plot of a dark revenge thriller and the narrative structure of an episodic coming-of-age road adventure, and wraps them up in a pseudo-western fever dream. And it somehow works.
Spheeris was just a few years away from directing the box office phenomenon of Wayne's World, after which her career turned to mush. But it's easy to see how Dudes might have gotten her on a shortlist to helm an unconventional comedy. It's appealingly comic but at the same time tightly confined inside a hard, grim box that makes it more intriguing than the many safe comedies of the late 1980s.
In addition to co-star Daniel Roebuck's towering mohawk (probably the tallest we've seen this month), Dudes shores up its punk cred with Fear-frontman Lee Ving making his third PopGap appearance this month as a murderous thug. Red Hot Chili Peppers bassist Flea also has a supporting role. This was another recommendation from the editors of Destroy All Movies: the Complete Guide to Punk on Film.
While I wouldn't rank Dudes as among the very best movies we've seen this month, it's easily in the second tier, full of good stuff and a distinctively individual spirit.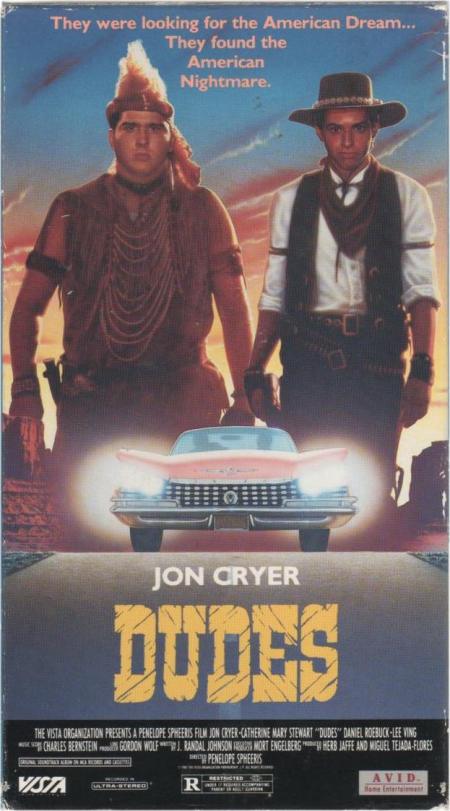 Dudes
Tags
---
---
---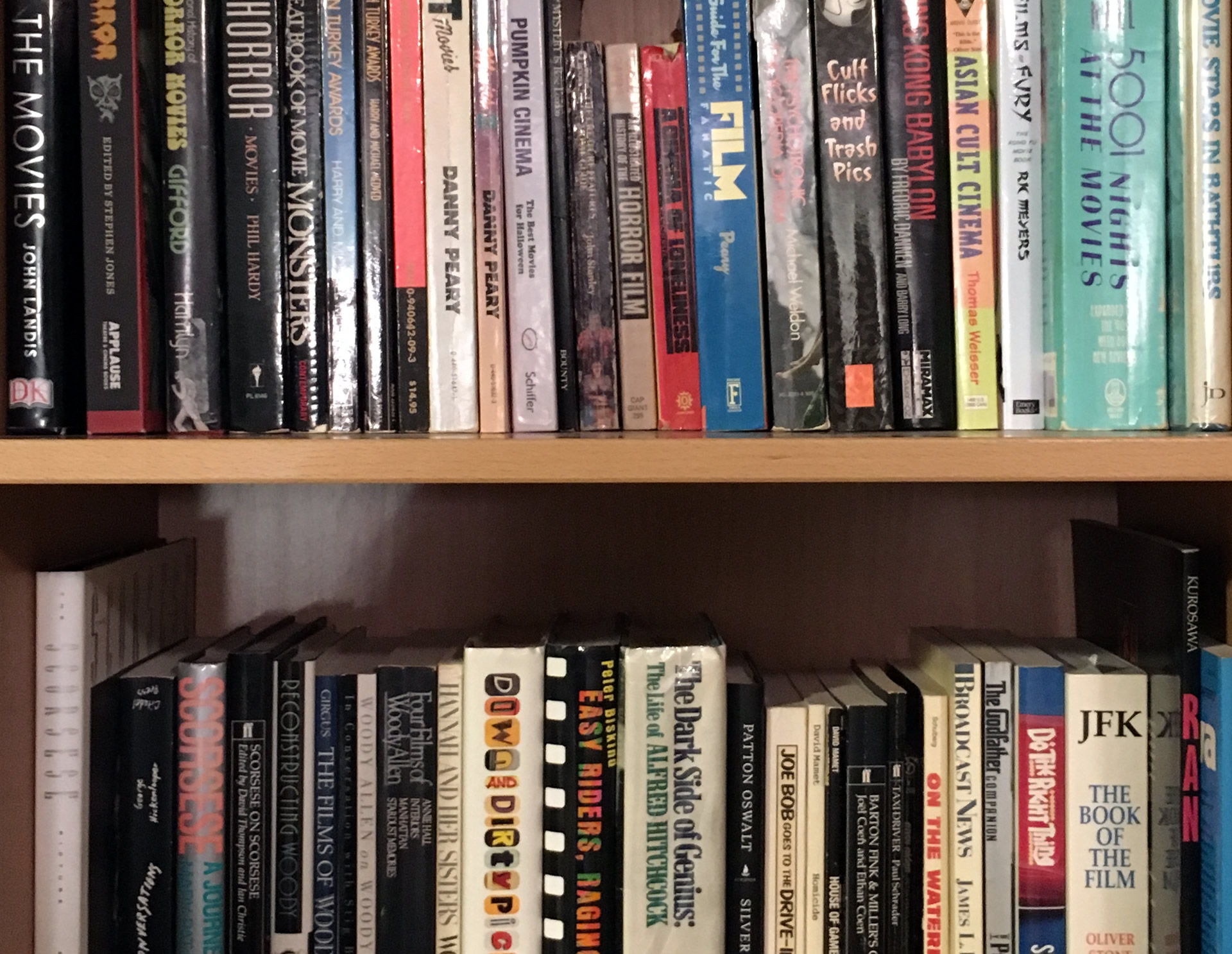 ---