PopGap #03: Punk Movies
Gimme Gimme Script Treatments
I was never punk. I wanted to be, kind of, but I knew it wasn't really me. I had a friend in junior high in the mid-1980s who had a cool Cramps t-shirt. One time I spent the night at his house and came home with a mohawk. My dad shaved it off.
I was a middle class nerd at heart, but I loved the punk-tinted movies that I caught on USA Network's "Night Flight" and late at night on Cinemax: Return of the Living Dead (1985), Repo Man (1984), The Road Warrior (1981), Valley Girl (1983), Class of 1984 (1982), Rock N' Roll High School (1979), and, most of all, the gritty and sometimes grim docudramas Suburbia (1983) and Ladies and Gentlemen the Fabulous Stains (1982). Later I would add more mature movies with a punk ethos to my list of favorites, like Taxi Driver (1976), A Clockwork Orange (1971) and River's Edge (1986).
I've been thinking about punk movies again recently after watching Lukas Moodysson's wonderful coming-of-age movie We Are the Best! (2013) and finding out about the fantastic book Destroy All Movies!!! the Complete Guide to Punks on Film.
This labor of love brazenly attempts to catalog every depiction of punk in any movie released before the year 2000. It's a great book and full of wonderful movie posters, stills and interviews. This book (and the constant references to it on the terrific Junk Food Dinner podcast) got me wondering if there are other great punk movies I've missed. 
I found a few lists on Google and contacted Destroy All Movies editors Zack Carlson and Bryan Connolly and came up with a list for this month's PopGap of 21 movies that I haven't seen (true in all but a few cases, noted below) that either cover the punk scene or exemplify the punk ethos in some way. Most of them I had never even heard of. This list gets pretty obscure.
Here's what I'm going to be watching this month, along with the little I know about them:
Blade Runner: the Final Cut (1982) — Obviously, I've seen Blade Runner, but it's been due for reconsideration and I've never seen the 2007 "definitive" re-edit.
Blank Generation (1980) — Not the concert movie of the same name, but Uli Lommel's drama starring Richard Hell.
Breaking Glass (1980) — This may turn out to be more new wave than punk. I don't care.
Class of Nuke 'Em High (1986) — This Troma classic was one of my favorite movies when I was 16. I'm afraid to watch it again.
Control (2007) — Another arguably too far on the new wave side of the scale, but it's been recommended several times.
Decline of Western Civilization (1981) — I had to make the tough decision to eliminate all of the recommended documentaries except for this essential institution from director Penelope Spheeris.
du-BEAT-eo (1984) — This obscure little movie starringf Joan Jett is only on VHS.
Dudes (1987) — Suburbia director Spheeris teams up with Jon Cryer. I may have seen this and blocked it out.
Get Crazy (1983) — Highly recommended by Destroy All Movies and Junk Food Dinner.
Hard Core Logo (1996) — A punk Spinal Tap?
Liquid Sky (1982) — New wavy mind trip? Could be boring.
Never Too Young to Die (1986) — Another cheesy cult movie highly recommend by Junk Food Dinner and Destroy All Movies.
Out of the Blue (1980) — Directed by Dennis Hopper.
Rude Boy (1980) — Directed by or starring the Clash, or something like that. I'm trying to know as little as possible.
SLC Punk (1998) — I've been meaning to watch this for a while.
Smithereens (1982) — a lo-fi indie from Susan Seidelman.
Straight To Hell (1987) — A western from Alex Cox, who is 2nd only to Spheeris in terms of the punk/movie convergence.
Surf 2 (1984) — I saw this on cable as a teen and loved it. Excited to watch this again.
The Tin Drum (1979) — This is the biggest outlier on this list. DenofGeek.com made a good case for why a Best Foreign Film-winner set in WWII-era Germany was punk, and I have wanted an excuse to watch this for a while, so here it is.
Times Square (1980) — Girls playing music in 1980s New York. Why not?
Tromeo and Juliet (1996) — Another Troma movie; maybe the last gasp of non-nostalgic punk filmmaking? I'm a bit wary of this one.
I wanted to do something less stuffy than last month's list of 70-year-old Oscar-bait and have probably screwed myself with a bunch of obscure, unwatchable trash. Hopefully there are a few gems in there. Excitingly, there are no 3-hour long movies this month, and handful are well under 90 minutes. As usual, I will update this blog as I watch each movie, and will cover several of them on Twitter as @Popgap.
Destroy All Movies!!! the Complete Guide to Punks on Film.
---
TL/DR
Destroy All Movies!!! the Complete Guide to Punks on Film.
---
Tags
---
---
---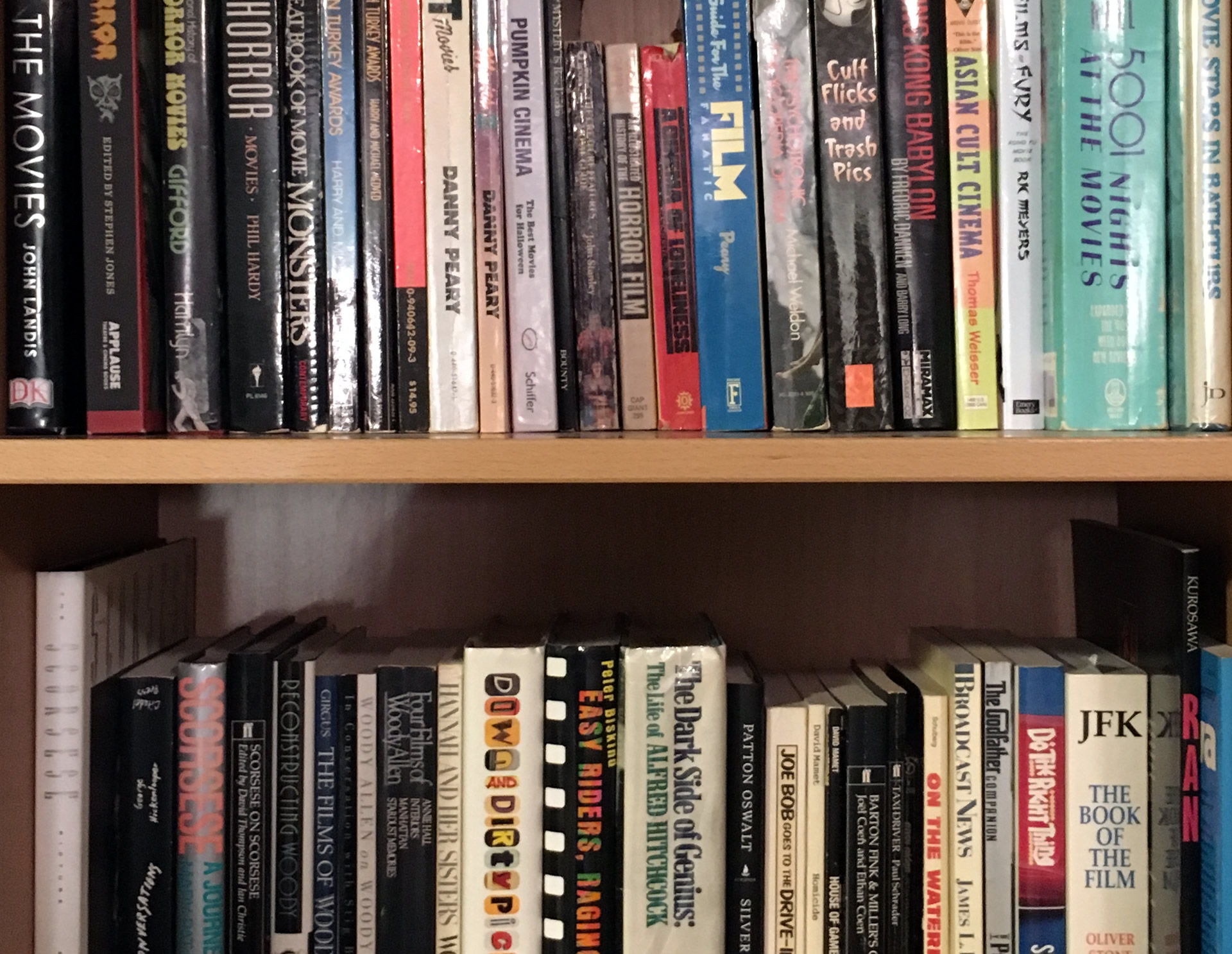 ---