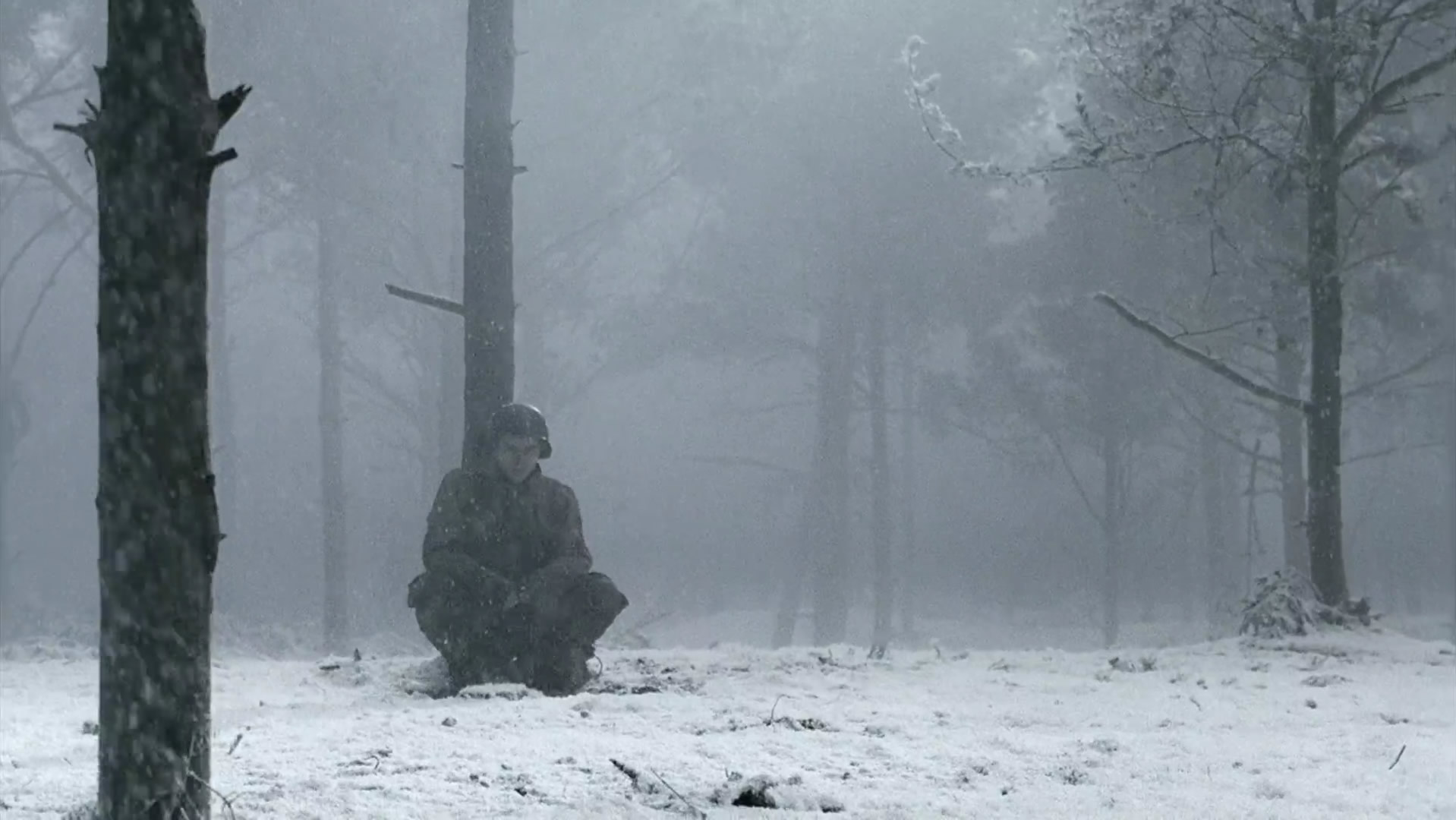 PopGap #13: Band of Brothers (2001)
Peer Review: Ranking the movies and the rankers who rank them.
Flickchart User:

Their rank:

#19/2623 (99%)

My rank:

#832 (75%)

Compatibility:

Before: 554 / After: 573 (-19)
When Band of Brothers premiered on HBO in 2001, I watched the first episode and stopped there. I wasn't a big fan of Saving Private Ryan beyond its spectacular opening set-piece, and in such close proximity to that experience, diving into another 12-hours of a TV-scale Spielberg/Hanks WWII pageant didn't seem enticing. Despite my fatigue, Band of Brothers cleaned up at the Emmy Awards, and in the 15 years since then has cemented itself as the highest-rated widely seen TV miniseries on IMDb, with a 9.6/10 average rating, and (ignoring the valid philosophical question of whether miniseries should be ranked against movies) the top ranked miniseries on Flickchart, at #355 on the global chart. While Band of Brothers doesn't, indeed, really go wrong — it capably taps the well of emotion inherent to its subject matter — it also doesn't excel, recycling the same old wartime sentiments and tropes in an effective but thoroughly uninspired manner.
Based on the non-fiction book by Stephen Ambrose, Band of Brothers tells a story of World War II through the experiences of the "Easy" Company of the 101st Airborne's 506th Regiment. After parachuting into Normandy on D-Day, Easy helped drive the Germans from France, Holland and Belgium before liberating Bavarian concentration camps and ultimately arriving first to capture Hitler's "Eagle's Nest" retreat in Berchtesgaden. Covering over 50 real-life characters across its ten 60-70 minute episodes, the series' 15-strong team of mostly workmanlike writers and directors builds a good sense of the camaraderie that bonds soldiers at war, despite the inevitable jockeying and bickering that naturally results from existing in such confined and stressful circumstances for long periods of time. They also do a decent enough job at the seemingly insurmountable task of picking out the key battles of Easy's campaign, and finding the story threads that connect them, resulting in a handful of powerfully emotional moments. the series closes with its two strongest episodes, the penultimate featuring an extremely moving Nazi death camp sequence, and the finale both addressing the turbulent post-war adjustment and closing with a nice sense of fulfillment.
With potent emotional triggers already built-in to the subject of this war, Band of Brothers' success is mostly down to its directors' careful ability to artlessly stay out of the way of the big gut punches. It's not an unremarkable feat that the series never gets too maudlin, or that the hagiographic tendencies are limited mostly to the opening credits sequence and music (which doubtlessly contains the phrase "the greatest generation" whispered subliminally throughout). I appreciate the restraint. At the same time, there's little artistic distinction to any of it. There is a lot of uninspired and repetitive storytelling. Maybe half of the episodes felt like, predominantly, filler, occasionally trying out narrative tricks (one episode is told in flashback; a few different characters tell their own stories, but in essentially the same voice) that fail to differentiate the sombre stretches between solid but perfunctory battle scenes.
A decade and a half later, it's fun now to spot all the future stars milling about in the huge cast of Band of Brothers, which is stocked with young then-unknowns. It's a true ensemble, with Damien Lewis and Ron Livingstone just barely at the forefront. While current heavy-hitters Michael Fassbender, Tom Hardy, Simon Pegg, James McAvoy (and even Jimmy Fallon) lurk in small or background roles, many of the principals are recognizable from their consistent TV work and supporting movie roles: Neal McDonough, Donnie Wahlberg, Scott Grimes, Peter Youngblood Hills, Shane Taylor, Matthew Leitch, Rick Gomez, Dexter Fletcher, Robin Laing, Matthew Settle, Frank John Hughes, Kirk Acevedo, Eion Bailey, and Richard Speight, Jr., and Colin Hanks. David Schwimmer and military omnipresent Dale Dye lend experience in a handful of scenes. the directing team has had less conspicuous careers since working on this series, with Phil Alden Robinson and Tom Hanks the most notable, along with moonlighting cinematographer Mikael Salomon, as well as Richard Loncraine, David Nutter, David Leland, David Frankel and Tony To.
Back in 2001, TV was just emerging from a ghetto of limited technical resources and imagination, led by HBO's visionary shows like The Sopranos, which combined cutting edge narrative depth and movie-quality acting with higher production values than the major networks were interested in financing. Band of Brothers, however, plays it safe, with a neutered low-grade replica of Saving Private Ryan's generic reverence and an old-TV subservience to off-the-shelf nostalgia, as if it were produced for the generation it depicts while the rest of TV moved forward into more interesting territory. During my first month of PopGap one year ago I developed a theory that any movie that makes men weep will receive a staggeringly high rating far out of proportion with its merit. Even though Band of Brothers has far more value than obnoxious, pandering bro-heavy "beer-jerkers" like The Green Mile, Shawshank Redemption and Warrior, it also appears to be a beneficiary of this intriguing phenomenon.
---
Trailer for Band of Brothers (2001)
Band of Brothers (2001)
Tags
---
---
---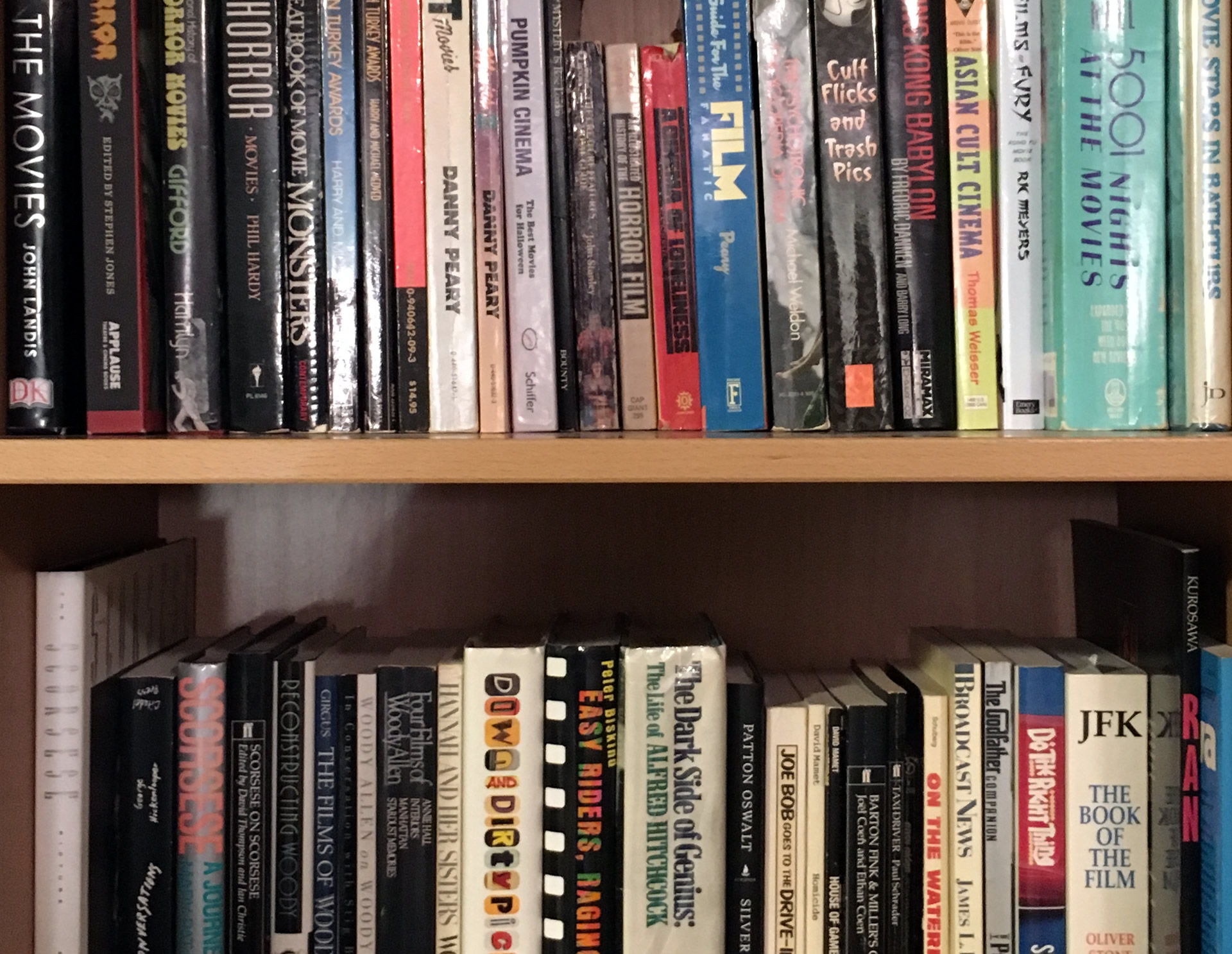 ---