PopGap #19: Black Narcissus (1947)
All movie lists must make their way come Cinedependence Day
Throughout my interest in movies, the filmmaking team of Michael Powell and Emeric Pressburger has taunted me from a distance, with a series of highly acclaimed, inarguably original and exquisitely produced films that mean nothing to me. With their peculiar sense of story, Powell & Pressburger almost always produce something initially intriguing, and visually appealing, but ultimately inaccessibly "British." Even as a casual Anglophile, I can't find the required purchase on the epic obsession with gentlemanly warfare as explored in The Life and Death of Colonel Blimp, or the weird transatlantic debate that consumes the third-act of A Matter of Life and Death. Black Narcissus, however, is finally a Powell & Pressburger movie that presents no obstacles between me and its greatness, combining their usual high standard of visual artistry with surprisingly lusty and gripping melodrama, launching an all-out assault on both the most refined and most base sensibilities in tandem.
Deborah Kerr is impeccable as Sister Clodagh, a young but determined nun who, despite her inexperience, is sent by her order to create a mission in the Himalayas. Although the sisters expected an uncomfortable period of adjustment to this foreign environment, none are prepared for how acutely their exotic new surroundings will stir their suppressed sensualities, reviving their urges for a material connection to the world at large. Adapted from the 1939 novel by Rumer Godden, Black Narcissus has all the initial appearances of a stuffy "classic" — a handsome English production from the 1940s, ostensibly about western nuns bringing God to the Asian hinterlands. Instead, the mission angle is almost incidental: the natives are virtually untouched by the presence of the mission; it's the women who have devoted themselves to forsaking romance, arousal and the pleasures of sensation for a higher purpose, whose lives are transformed by the experience. With a finely tuned tension between reserve and indulgence, Powell & Pressburger commit wholly to the implications of the struggle between asceticism and desire, and go wild, fashioning from it both a distinguished and affecting personal drama as well as an improbably tawdry thriller.
Kerr delivers an astounding performance, especially given that, for most of the film, only her face is visible, emerging from the anonymity of her shapeless habit. With a glance or a slight shift of her mouth, Kerr devastatingly transitions from the severe commander which she thinks of as her best self into the fragile girl still rueing the heartbreak of her previously comfortable secular life. She leads a nearly perfect supporting cast, which most notably pits her against the formidable Kathleen Byron as Sister Ruth, whose susceptibility to corruption transmogrifies churlish obstinance into an animalistic and carnal spite that is alarmingly savage. Black Narcissus' scenes between the two of them are infused with palpable contempt and electricity. Byron's feverish performance as the unhinged Ruth must surely count as one of the earliest and most mainstream inspirations for the wave of seedy "nunsploitation" B-movies that came out of Europe (and, uh, Japan) in the 1970s. the over-the-top nature of Byron's performance should be ridiculous. From her yanking on a bell rope with an almost sexual rhythm, to her cat-like slinking in the shadows, sweat dripping from her brow and her reddened eyes caked in black make-up as if she has just escaped from Dr. Caligari's cabinet, Byron provides a visceral, physical expression of the senses in stark counterpoint to Kerr's sublimely felt internal struggle. Byron is so unbalanced that it harmonizes perfectly within the overall narrative and its tensions between the duty of the spirit and the yearning of the body, and the question of whether the two can be separated.
David Farrar is perhaps the movie's weakest element, as Dean, the ruggedly handsome English expatriate who serves as liaison between the mission and the locals. At first, his sneering dismissal of the mission is over-written, and his role as a provocateur of passions is too facile, but he gamely struts around in ridiculous outfits and awkwardly rides a tiny horse, hinting at the mischievous sensationalism that Powell & Pressburger would unleash later in the film, and by the end he is altogether more respectable, if still not fully realized. Although Jean Simmons' trans-ethnic casting might fairly be criticized by today's standards, she is captivating in her few scenes in the (somewhat condescending, but endearingly sensitive) role of a guileless yet purely sensual native girl. the fantastic cast is rounded out by the likes of Sabu, Flora Robson, Jenny Laird, Judith Furse and Eddie Whaley Jr.
Incredibly, Powell & Pressburger are just as generous with the visuals of Black Narcissus, which are astounding. Cinematographer Jack Cardiff and art director Alfred Junge forge an awe-inspiring partnership to create scene after scene of stirring imagery and often breathtaking detail. Walter Percy Day's matte paintings for the Himalayan setting are majestic, adding a heavily stylized simulation of depth to a movie full of emotionally evocative patterns of colors and shadow. As the characters are framed within ornate sets, or under rolling banks of awesome clouds, or within the obscuring darknesses of uncertainty and doubt, nearly every scene of Black Narcissus is a feast that nourishes multiple hungers simultaneously and stimulates the senses of the audience commensurate with the characters' intoxication by that infernally clear mountain air. It's a masterpiece of restrained expressionism, and a perfect example of how all of the visual elements in each shot can be used to heighten the feeling in the story.
---
Trailer for Black Narcissus (1947)
Black Narcissus (1947)
---
TL/DR
Emeric Pressburger, Michael Powell

My 3500th Flickchart Ranking
---
Tags
---
---
---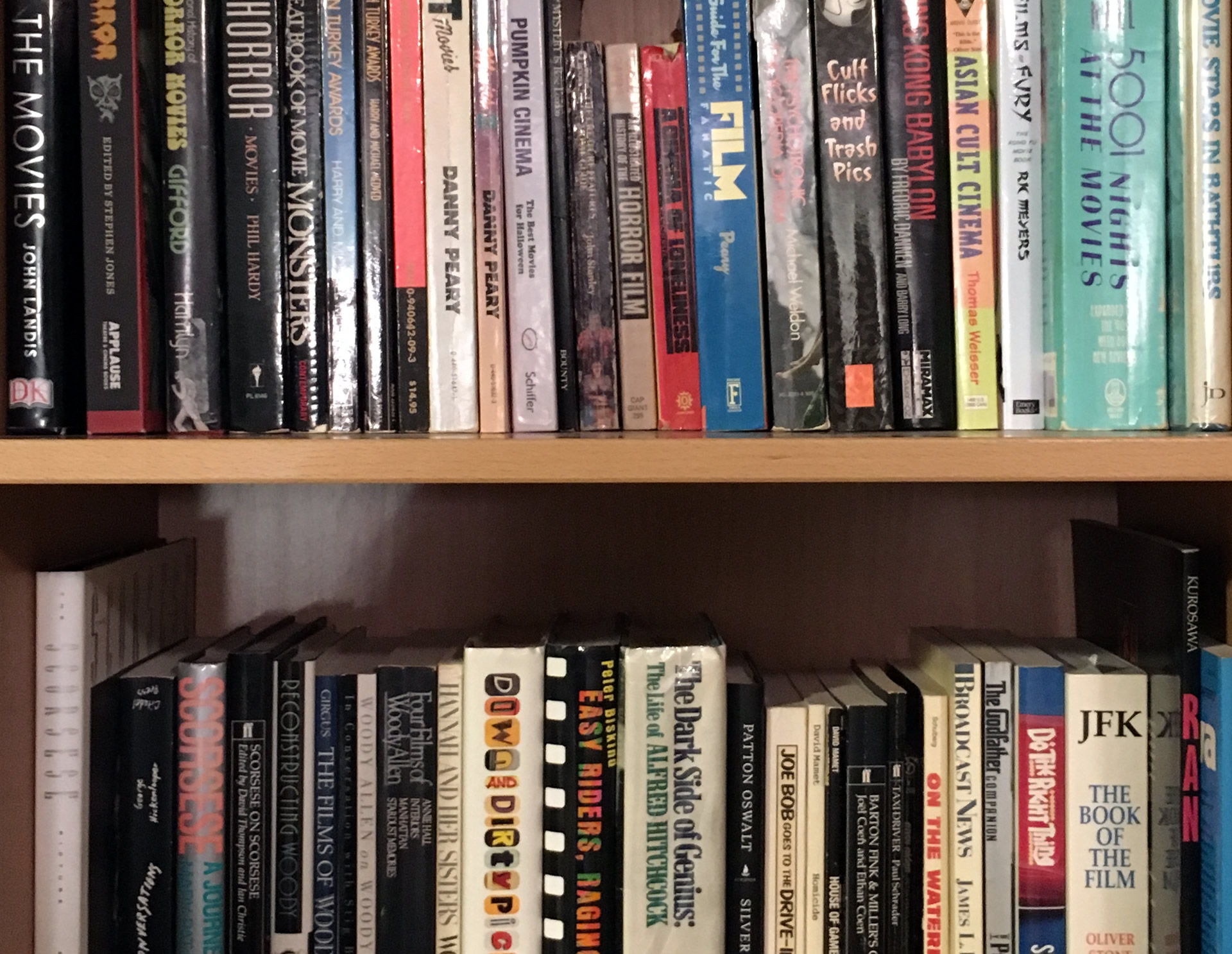 ---