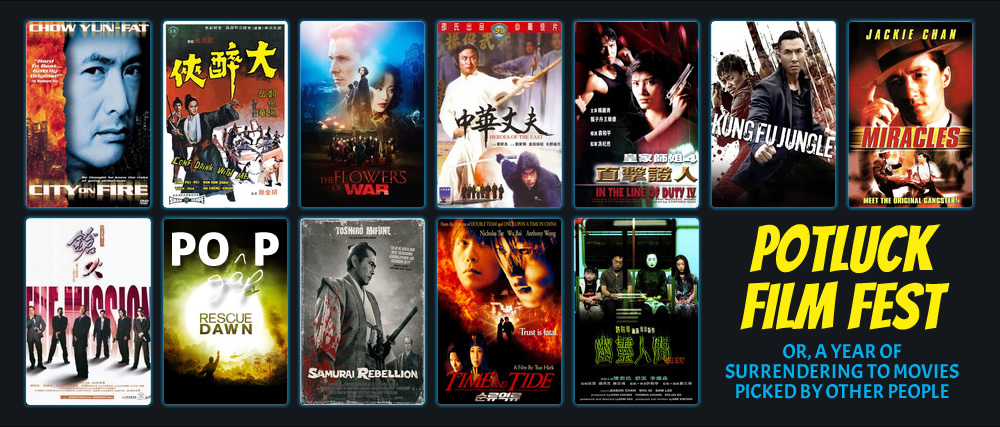 PopGap #26: Potluck Film Fest, Asian Movie Month
Asian(-ish) Movie Potluck Month with Hong Kong action as the main course
Two years ago I caught up on 20 Hong Kong action movies that I had either neglected or missed completely, using Rik Meyers' Films of Fury: the Kung Fu Movie Book as a guide. This got me just under the surface, mixing a few relative obscurities with several films from the most famous names in the business: Bruce Lee, Jackie Chan, John Woo, Jet Li, Tsui Hark, Yuen Woo-Ping and Donnie Yen. However, this genre of film in particular is one that I always feel intrigued by and yet hopelessly behind-the-curve. Since then I've participated in an online movie discussion group, a couple of members of which have stood out as passionate fans of martial arts movies, so this year I've revived my Kung Fu (Mostly) Movie month with 10 recommendations from Tory Kluender and Rick Winters, both of whom I know through the movie-ranking website Flickchart.
Tory has 3609 movies on his Flickchart, with 386 tagged as martial arts movies, 48 of which are ranked in the top 10% of his chart. Rick's chart is comprised of 2587 movies, with six martial arts movies in his Top 100 and 99 in the top half of his chart. Although some of the names in and behind their movie picks for me are familiar — Jackie Chan makes an appearance, Donnie Yen is a recurring theme; Chow Yun Fat, Tsiu Hark and Yuen Yoo Ping all represent; there's even a samurai movie from the great Masaki Kobayashi. I know very little about any of these movies, so this will be fun.
I didn't ask my monthly wildcards, Nigel Druitt and Ty Tag, for thematically appropriate movies this month, and yet they each had one on their lists for me that didn't seem completely out-of-place, so I'm sliding them in as tangential outliers. Both are war movies set in Asian countries (and both, coincidentally, star Christian Bale); one is directed by Chinese master Zhang Yimou and the other by non-Chinese master Werner Herzog.
---
Trailers for Potluck Film Fest, Martial Arts Month
---
Martial Arts Movies
Tags
---
---
---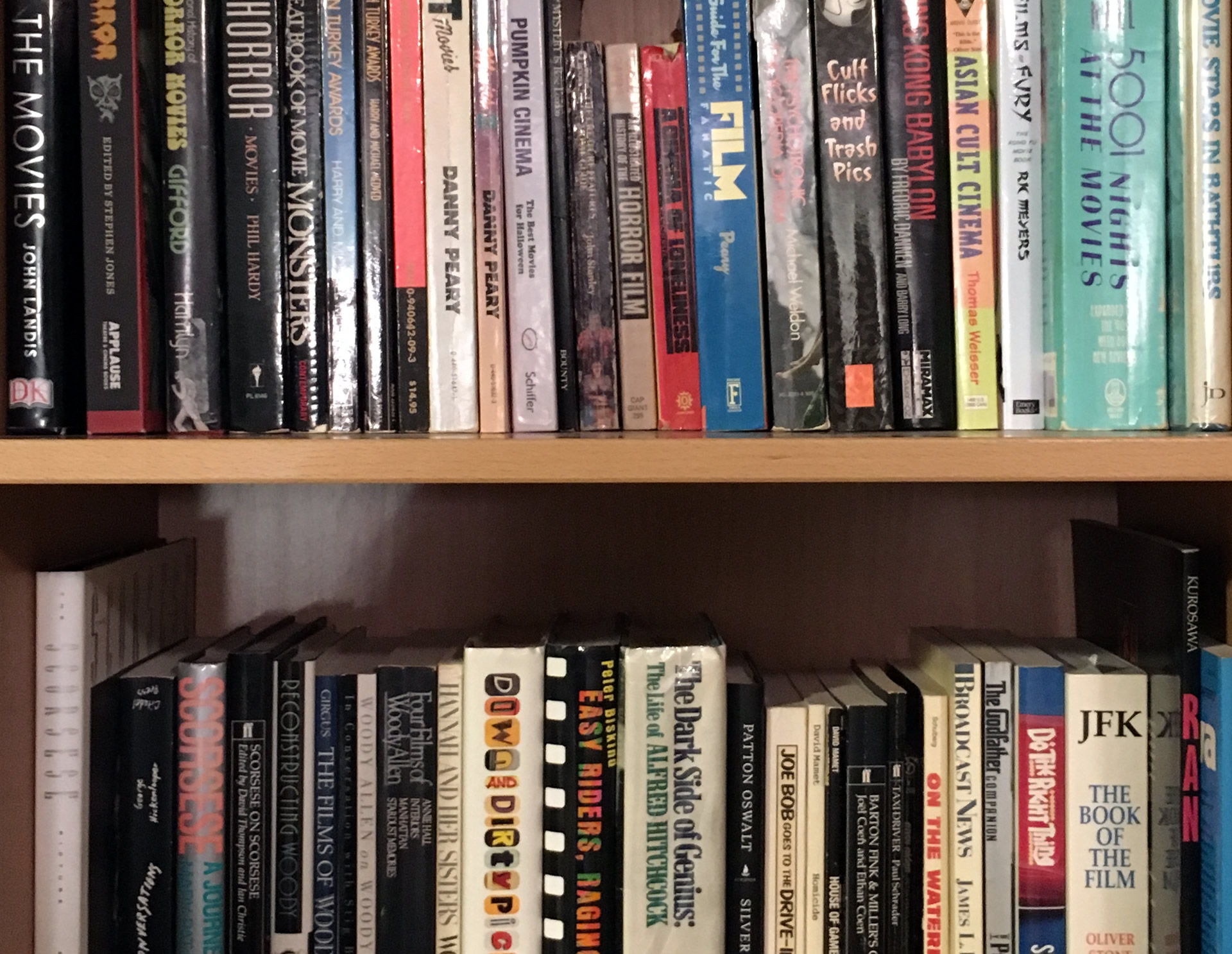 ---