PopGap Diary: Octoblur 2018
YET ANOTHER HORROR MARATHON
October welcomes the return of our annual "Octoblur" horror movie marathon, during which we watch so many movies that I struggle to remember any of them. Is it boring, now, to do a horror marathon during October? Maybe. Maybe we'll think of something more interesting next year, but for now I have stacks and stacks of spoopy* movies that I've heard about on podcasts or in other grotty little unsavory corners of the internet.
As usual, I will focus on horror movies that I haven't seen before, which means obscurities. The big exception to this will be my continued revisiting of the Friday the 13th film franchise, as I follow along with the new Stitcher Premium podcast, In Voorhees We Trust With Gourley And Rust. I watched parts 1-7 during September and should finish off the final five this month.
As part of the Eat My Dust project, I will attempt to consume** the less-celebrated creepy edges of the John Carpenter, Wes Craven and Brian De Palma filmographies; plus a few additional horror titles from Francis Ford Coppola, Robert Altman and Robert Wise.
If that's not enough, I will again dedicate a couple of sections of October 2018 to Italian and Asian horror movies, and see what other oddball foreign frights I can conjure up from countries not as well known for their genre contributions.
Here are links to our past Octoblur projects, including the first ever series of posts on this blog in 2014:
Every year I say there's no way I will be able to watch nearly as many movies as I did during previous Octoblurs, but somehow I manage. This year, definitely not! Thirty-one, tops!
* My 14-year-old daughter, Maggie, approved my use of this word.
** Some of these Eat My Dust titles were watched earlier this year. This seems like as good a time as any to write about them.
(Numbers preceding titles are not a ranking, simply a notation of the order in which these movies were reviewed.)
---
Halloween (1978)
Flickchart Rank: 96.47%
Messiah of Evil (1973)
Flickchart Rank: 75.42%
Under the Blossoming Cherry Trees (1975)
Flickchart Rank: 75.08%
Fright Night (1985)
Flickchart Rank: 74.96%
Freddy vs. Jason (2003)
Flickchart Rank: 74.89%
Summer of 84 (2018)
Flickchart Rank: 72.18%
Don't Deliver Us from Evil (1971)
Flickchart Rank: 71.40%
The Pit (1981)
Flickchart Rank: 68.71%
Basket Case (1982)
Flickchart Rank: 68.63%
Evil Dead Trap (1988)
Flickchart Rank: 68.37%
Rituals (1977)
Flickchart Rank: 67.05%
Someone's Watching Me! (1978)
Flickchart Rank: 62.31%
American Mary (2012)
Flickchart Rank: 62.18
Mr. Vampire (1985)
Flickchart Rank: 59.59%
Diabel (1972)
Flickchart Rank: 59.59
Dementia 13 (1963)
Flickchart Rank: 59.36%
The Night Evelyn Came Out of the Grave (1971)
Flickchart Rank: 56.40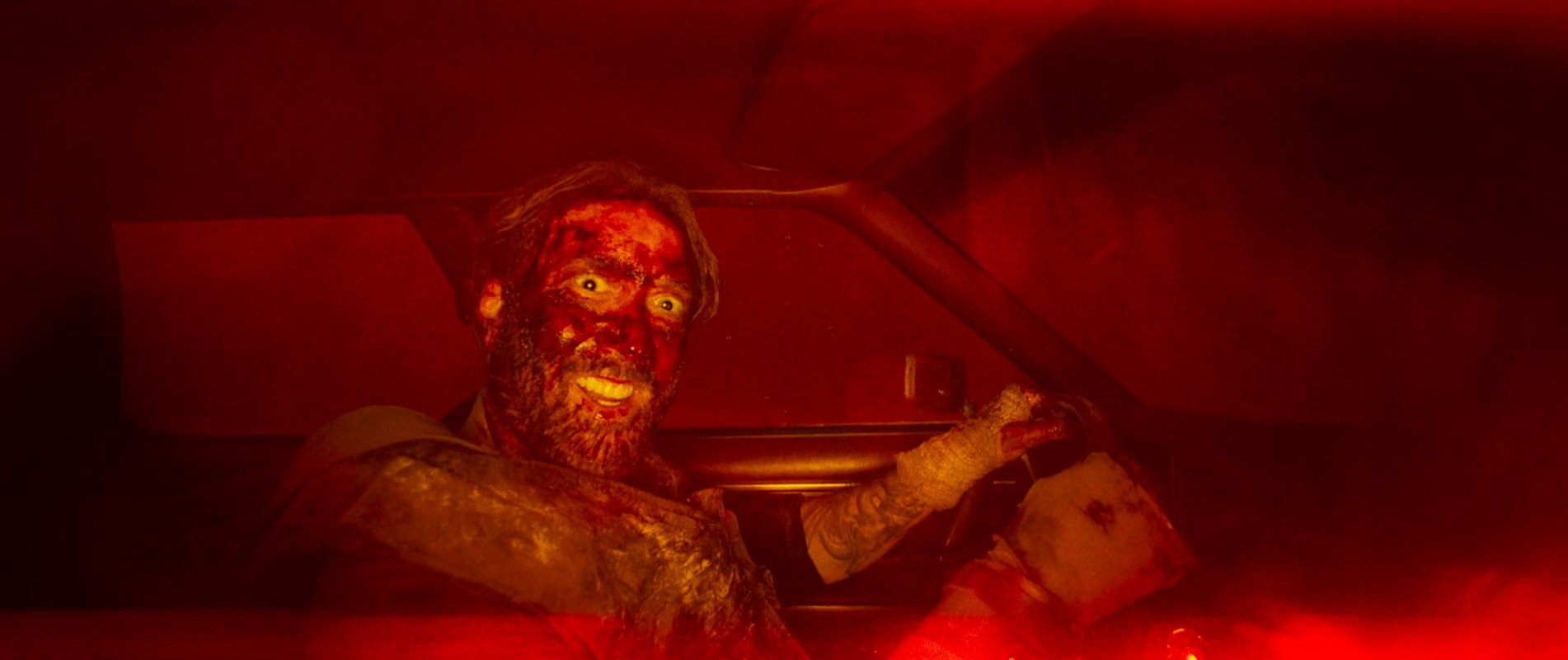 Mandy (2018)
Flickchart Rank: 54.05%
Sole Survivor (1983)
Flickchart Rank: 53.89%
Die Weibchen (1970)
Flickchart Rank: 53.56%
Apostle (2018)
Flickchart Rank: 53.54%
Jason X (2001)
Flickchart Rank: 5.88%
Beyond Darkness (1990)
Flickchart Rank: 5.08%
Insidious (2010)
Flickchart Rank: 49.98%
Satan's Slaves (2017)
Flickchart Rank: 48.56
The Serpent and the Rainbow (1988)
Flickchart Rank: 45.27
Without Warning (1980)
Flickchart Rank: 42.85%
Invitation to Hell (1984)
Flickchart Rank: 42.17
Jason Goes to Hell: The Final Friday (1993)
Flickchart Rank: 37.37%
Fright Night Part 2 (1988)
Flickchart Rank: 36.93%
Vampires (1998)
Flickchart Rank: 36.15%
Halloween (2018)
Flickchart Rank: 32.58%
The House with Laughing Windows (1976)
Flickchart Rank: 28.01
Sexy Killer: You'll Die for Her (2008)
Flickchart Rank: 22.79%
Burke and Hare (2010)
Flickchart Rank: 21.69%
Romina (2018)
Flickchart Rank: 13.26%
Friday the 13th Part VIII: Jason Takes Manhattan (1989)
Flickchart Rank: 12.34%
The Strangeness (1985)
Flickchart Rank: 12.30%