Silver Screen Streak List #23: 02. Hellzapoppin' (1941)
The first movie that I ever begged to see multiple times during its theatrical run was the disaster spoof Airplane! (1980). I watched it three times that year, at age 8, and many times since then. With this formative DNA, I may be predisposed to enjoy Hellzapoppin' (1941), which is very clearly a direct spiritual antecedent of the joke-a-minute style of the Zucker-Abrams-Zucker team. Of course, as much as Hellzapoppin' influenced later comedies, it is itself a pretty obvious inheritor of the anarchic Marx Bros., including its origins as a self-referential vaudevillian stage musical.
Hellzapoppin' is about, if it is about anything, the making of the movie adaptation of Hellzapoppin', in the style of a Busby Berkeley-style "let's put on a show" movie musical, and uses that framework as the target for a barrage of silly gags and pop culture references (including a jab at the less-than-a-year-old Citizen Kane (1940)). The headlining comedy team, (Ole) Olsen and (Chic) Johnson, might not be as witty, distinctive or subversive as the Marx Bros., but their manic comic energy is fun even when the jokes don't work (and they don't work at least half of the time). Olsen and Johnson are also not particularly charming, which is an odd chronic handicap throughout Hellzapoppin'. A dull recurring bit involves Shemp Howard as a troubled movie projectionist, proving that the least of Three Stooges amounts to little without his more ridiculous counterparts. And then there's Martha Rae, who has perhaps the most screen-time in this ensemble. She's a lot, like a mix between Judy Garland and a Mac truck, and her effort is... heavily apparent. Watching her is to be simultaneously anxious for her well-being but also appreciative of her exhausting effort. She's game, as is the entire cast, and that's disarming even if at times they all seem like unfavored understudies to a much better cast who is off doing something more inspired. Hellzapoppin' is positioned just barely on the safe side of a chasm of mediocrity, and only sometimes puts a foot out over the edge, but never moves very far in the opposite direction.
Like some of the Marx Bros. movies that preceded it, Hellzapoppin' sometimes struggles with its anarchic upheaval of a familiar form and how it thinks it needs to pay fealty to that form. Occasionally, a purely straight musical number or plot point will emerge, as if anyone was attending Hellzapoppin' for conventional amusements. Confoundingly, however, one of these anomalous sequences — a spectacular dance number by "Whitey's Lindy Hoppers" — is the highlight of the movie. As it features characters who were never seen before or after, it both disrupts the stream of mildly pleasing wackiness in mid-flow and dangerously suggests a more exceptional entertainment occurring elsewhere. In much the same way, Hellzapoppin's Hell-inspired opening whets the appetite for something more darkly mischievous that never transpires.
Even as a second-rate and somewhat disappointing comedy, though, Hellzapoppin' is usually infectious and at least mildly amusing. In addition to its influence on Airplane! (including at least one joke that the 1980s comedy explicitly lifted), there's also a startling moment when Hellzapoppin' spills the seed of the popular TV series Mystery Science Theater 3000, as silhouettes of Olsen and Johnson are superimposed at the bottom of a movie screen as they mock its contents. Maybe my fondness for the legacy of comedy is overtaking me, but there are also several quite good, if not particularly memorable, gags throughout.
---
SILVER SCREEN STREAK: THE PSYCHOTRONIC ENCYCLOPEDIA OF FILM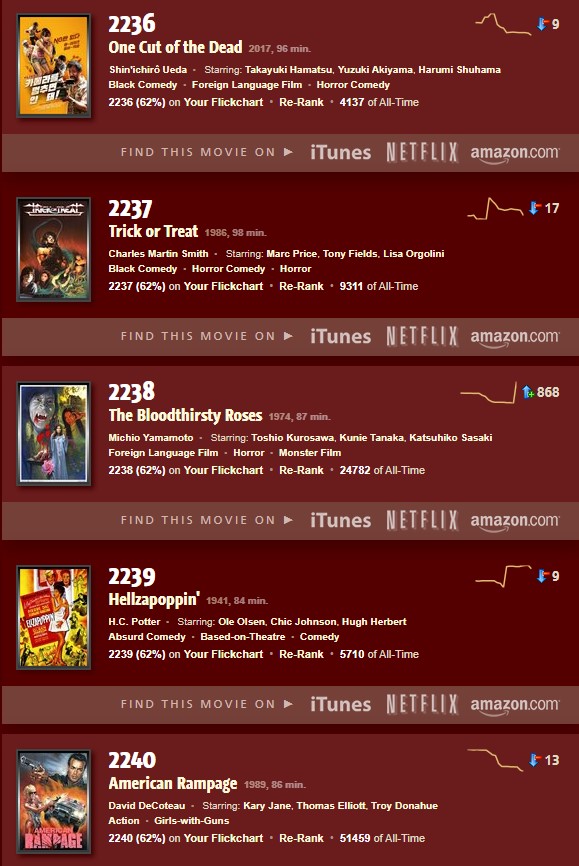 Hellzapoppin' (1941), Ranked
The second entry from Jandy Hardesty's list of movies from Michael Weldon's The Psychotronic Encyclopedia of Film,  HELLZAPOPPIN' (1941) arrives on my Flickchart at a healthy rank of 2234 (62.52%), just enough to earn Jandy a FREE PASS to the SECOND ROUND.
The next movie from this list is one that has lingered just out of reach on several other lists in this movie challenge and one I'm eager to finally watch: Leave Her to Heaven (1945), a film noir directed by John M. Stahl.
Tags
---
---
---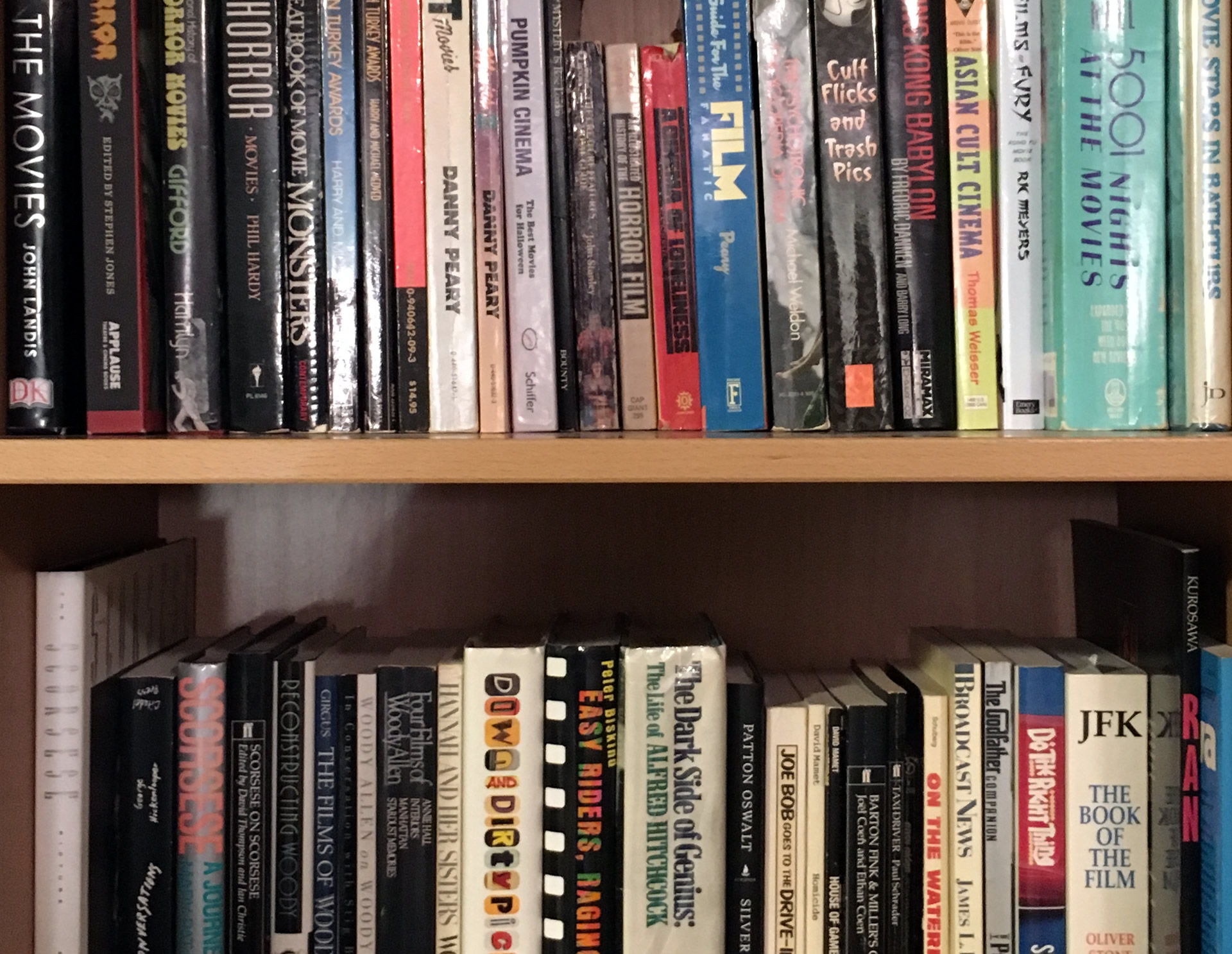 ---