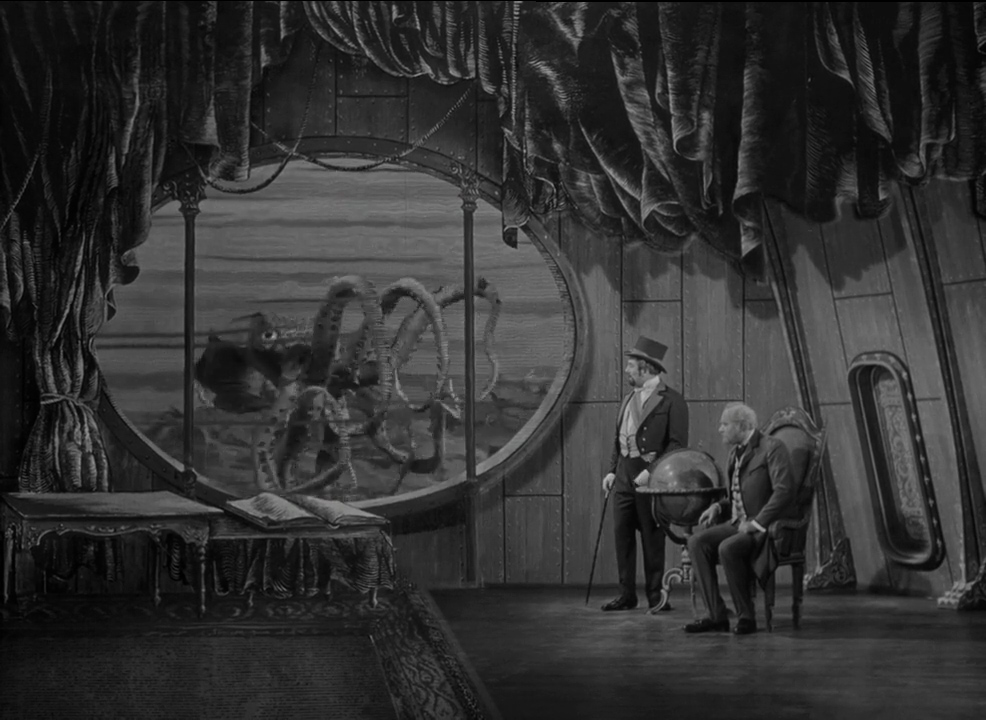 Silver Screen Streak List #23: 04. Invention for Destruction (1958)
While watching my first Karel Zeman movie, The Fabulous Baron Munchausen (1962), a few weeks ago, I noted that his incredible attention to visual design came at the expense of his attention to narrative, which was barely existent. It's interesting, then, to see the results from a few years earlier when he focused far more on narrative in Invention for Destruction (1958) (a.k.a. Vynález zkázy, The Fabulous World of Jules Verne, The Deadly Invention) — interesting, in that this movie suffers even more from its reliance on an area of the craft in which Zeman seems to be abjectly disinterested.
When a brilliant scientist (Arnošt Navrátil) is kidnapped by a power-mad count (Miloslav Holub, as a proto-James Bond villain complete with an elaborate futuristic hideaway) bent on creating a superweapon, it's up to the scientist's unimposing assistant (Lubor Tokoš) to thwart the dastardly plan. Invention for Destruction shares thematic concerns with Christopher Nolan's hit historical drama Oppenheimer (2023), namely the attraction of human ingenuity to potentially destructive endeavors; or, at least, the conflicted indifference of mankind's most inspired engineers to the final product of their work. Zeman's film is stuffed with nods to factual and fancied technologies into every scene, ranging from novel methods of communication, like messages stored in toy boats and hot-air balloons, to an array of adventurous modes of transportation, including camels on roller-skates. A woman turns a cannon and its ramming pole into a makeshift iron and ironing board. Even a man fading into unconsciousness is still creating, imagining butterflies made out of fish tails. Invention is everywhere — safe when modest, but increasingly dangerous as it grows in scope. Invention for Destruction is both a celebration of and a dire warning about the creative impulse.
To a slightly lesser degree than The Fabulous Baron Munchausen, Invention for Destruction is a marvel of hand-crafted visual art, mixing live action with grand animated backgrounds and creatures — glancing at Wikipedia, Zeman does not seem to get enough credit for his early work in this hybrid format. This is clearly Zeman's area of inspiration. How he delivers his thematic ideas through storytelling, however, is, comparatively, vastly disappointing. His characters, while surrounded by the artist's epic-yet-quirky production design, are total dullwoods, barely developed beyond tools of necessity; the many action scenes are completely devoid of tension, showcases for artistic flourishes rather than expressions of struggle or danger that matter to the characters, the story, or the viewer. The pacing is funereal, in line with the interesting melancholy tone that seems to be Zeman's preferred mode of expression. He is bittersweet about progress — awed by the majesty of human potential and forlorn by its eventual products — but I'm not convinced that he figured out to package his ideas as movies. He is, essentially, a masterful creator of exquisite coffee table books that were mistakenly produced as films. At 83 minutes, Invention for Destruction is plodding and unfocused, forced to dwell on story minutiae that no one, including Zeman, wanted, and with less fantastical whimsy than flavored his Baron Munchausen a few years later.
---
SILVER SCREEN STREAK: THE PSYCHOTRONIC ENCYCLOPEDIA OF FILM
Invention for Destruction (1958), Ranked
My initial streak through Jandy Hardesty's list of movies from Michael Weldon's The Psychotronic Encyclopedia of Film, ends with Invention for Destruction (1958) and its almost-there rank of  3130 (47.73%) on my Flickchart. The two FREE PASSES she has earned, however, will see me return for more in Round Two.
Up next: A promising list from Nigel Druitt: The Best Crime Thrillers I Haven't Seen, as ranked on Flickchart. I'll get started on that after next month's annual Octoblur Horror Movie Marathon.
---
TL/DR
Invention for Destruction (1958)

Vynález zkázy, The Fabulous World of Jules Verne, The Deadly Invention
---
Tags
---
---
---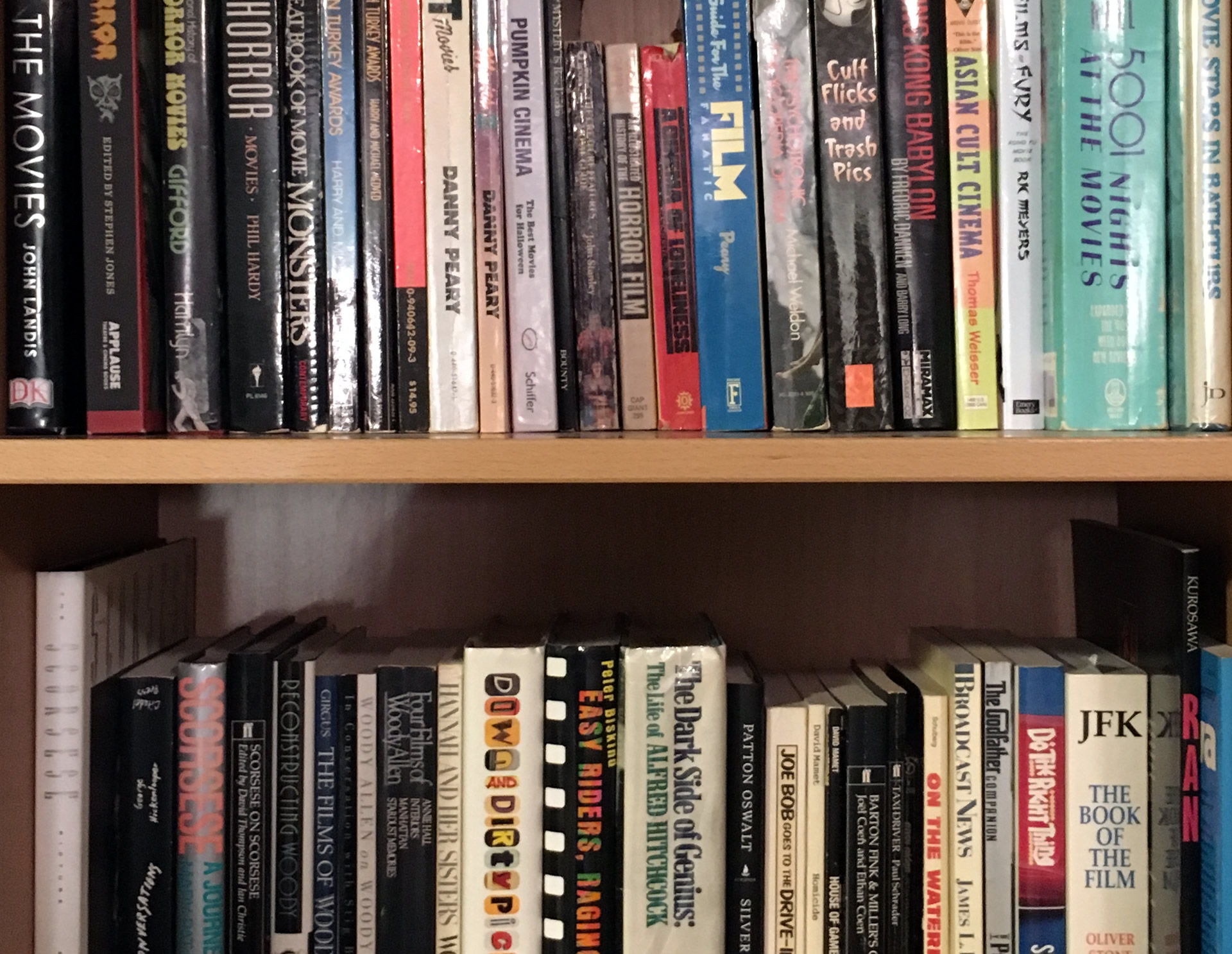 ---