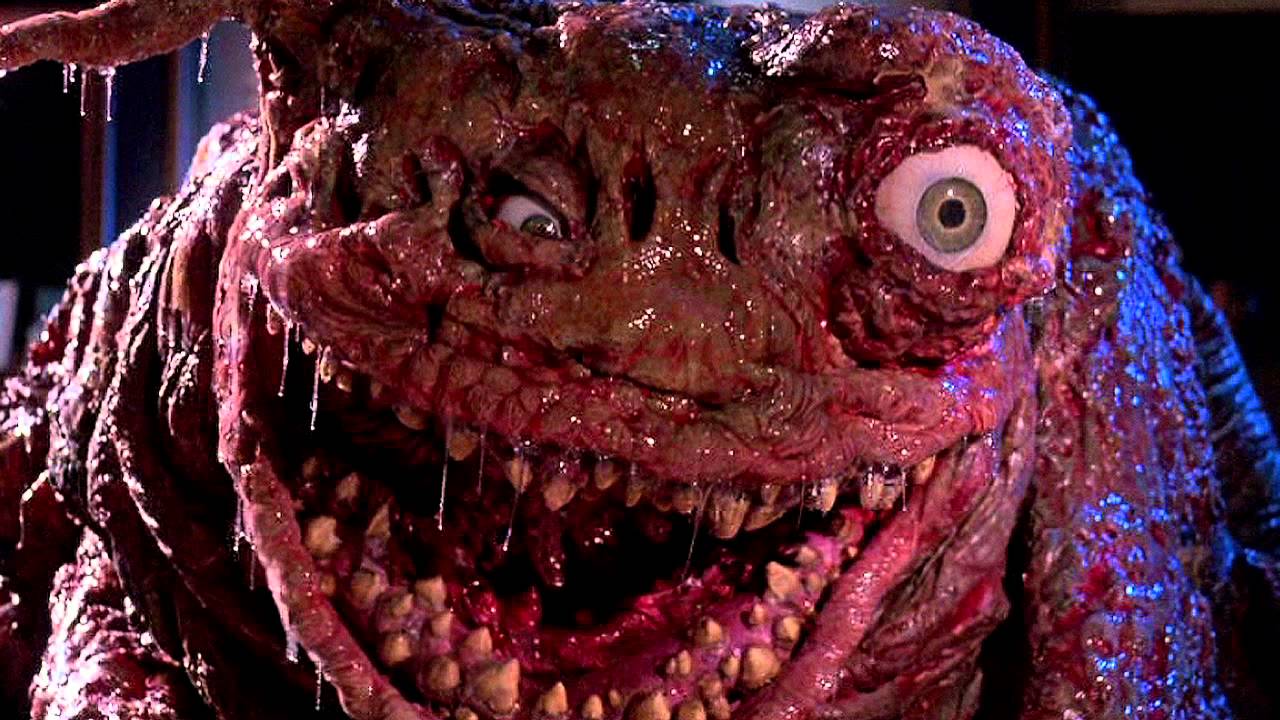 Octoblur 2014 - #02: TerrorVision (1986)
I don't even want to synopsize 1986's TerrorVision. Why? Because if feels like to do so might violate the integrity of my mind.
Second, I would have to wrestle with organizing pure nonsense into something semi-coherent, and, frankly, I am not up to the task.
TerrorVision — a high camp monster movie which borrows heavily from the aesthetic of John Waters — is best summed up by the modern-day lexicon of keywords, so here goes:
Aliens, Satellite dish, Grandpa, lizard tails, teenage girl, boy with gun, goopy monster puppet, rainbow wig, swingers, bad 80s fashion, disembodied heads, face-eating, piles of goop, Medusa, cleavage, Mary Woronov, Diane Franklin, Gerritt Graham
Although the self-aware, too-broad camp is not really my style, and 80s teen b-movie queen Diane Franklin is at her least cute in this., TerrorVision ultimately won me over through its sheer craziness. It's easy to see why TerrorVision has acquired cult status over the last 30 years.
Any movie in which an old man eats lizard tails and says things like "Hallyween" and "Taking care of business!" is OK with me. And that monster puppet is a delight: simultaneously adorable and disgusting.
---
Trailer for TerrorVision (1986)