Dope Report: 2014/12/22
Watching movies at the River Styx
Although I meant to focus primarily on Christmas-themed movies this month, I somehow picked this month to revisit the great Lone Wolf and Cub (Kozure Ôkami) movie series from the 1970s. I suppose I could somehow twist my favorite Samurai action franchise into some kind of holiday metaphor — it is, after all, largely about father-and-son bonding — but really I just like watching blood spurt in pretty fountains.
Lone Wolf and Cub
This time around I watched the original parts 1 & 2 rather than the 1980 American re-edit, Shogun Assassin, which preposterously transforms these two very good movies into something close to perfection. Taken in their original versions, I actually prefer part 3, Lone Wolf and Cub: Baby Cart to Hades, the most so far. Maybe it's because it was the first movie I saw in this series, back when I was a teenager and Cinemax showed it as part of their Vanguard Cinema series under the title Lightning Swords of Death. So far, I've watched the first 4 in the series. I should complete it before the new year.
Lone Wolf and Cub: Sword of Vengeance (1972): 7/10 — A bit sloppy, but a good start to the series.
Lone Wolf and Cub: Baby Cart at the River Styx (1972): 8/10 — It starts to hit its stride in part 2. A better-made film.
Lone Wolf and Cub: Baby Cart to Hades (1972): 8/10 — Now it's an epic. Brilliant.
Lone Wolf and Cub: Baby Cart in Peril (1972): 7/10 — A new director with more style, but story-wise all over the place.
Here's what else I've been up to for the last couple of weeks:
Christmas Movies
Remember the Night (1940): 8/10 — Loved it. See here.
The Santa Clause (1994): 6/10 — I skipped the kids movies of the 1990s, so I never saw this beloved Christmas comedy until this week. It's OK. Amusing in a very obvious way. My kids liked it, sort of. Nothing I would watch on my own time.
White Christmas (1954) 7/10 — An appealing but extremely overrated musical that's pretty to look at, and maybe it resonates with the WWII generation, but I found it to be narratively weak with a dull ending and full of non-sequiter musical numbers.
Santa Claus (1959): 3/10 — While sometimes brilliantly horrible, a little of this K. Gordon Murray crapsterpiece goes along way. Santa employs a creepy mouth computer and the magic of wizard Merlin to counter a small-time devil's Christmas Eve mischief. I watched this with my kids. My 5-year-old has since requested it again. Mission accomplished!
Other Movies
Locke (2013): 8 — Astoundlingly good one-man show from Tom Hardy, as a man changing the course of his life during a 90-minute drive. A brilliant piece of acting.
Dawn of the Planet of the Apes (2014): 8/10 — A fitting sequel to the terrific series reboot; bigger in scope but still focused and emotionally resonant. Great series so far.
Electric Boogaloo: the Wild, Untold Story of Cannon Films (2014): 7/10 — Really fun documentary about the short heyday of Canon Films. Made me want to watch nothing but Chuck Norris and breakdancing movies for the next month.
The Lego Movie (2014): 7/10 — Finally watched this all the way through. Good, but the hype is somewhat lost on me. I was never a Lego kid, so maybe that's part of it.
The Fault in Our Stars (2014): 6/10 — This was my tween daughter's pick. As a formulaic tear-jerker this hits all the right buttons, but, man, Augustus was annoyingly smug. Could not stand that character until he dropped the act.
The Lifeguard (2013): 6/10 — Indie drama with Kristin Bell as a wayward adult trying to relive her youth. Solid and moving but unspectacular entry iin a currently overstuffed genre.
Joe (2013): 5/10 — Typical David Gordon Green indie with Nic Cage as a violent man barely keeping it together until he stops keeping it together. Full of great scenes with some fine acting, but also prone to incoherence.
Lemon Popsicle (1978): 5/10 — Hunted this curiosity down after watching the Electric Boogaloo doc. This Israeli comedy was remade a few years later as The Last American Virgin. Both are mediocre, but I marginally prefer the remake if only because Diane Franklin is a huge improvement over the dead-eyed Anat Atzmon.
TV
My wife and I have tried to start both Salem and House of Lies; neither has caught on yet. Salem could be a fun, pulpy show if not for the dire presence of dullwood lead actor Simon West. The House of Lies pilot was OK. I need more Don Cheadle in my life, so will probably give this a few more chances. However, we also started re-watching Game of Thrones last week, and are hooked again. It will be tough for one of those others to unseat this.
Podcasts
Lots of great new stuff, including a You Talkin' U2 to Me? holiday special. But Christmas would not be complete without revisiting Comedy Bang Bang's 2012 Holiday Spectacular in which Ice T explains the Maldives tradition of Santer Klantz.
I'm up to Episode 138 of Junk Food Dinner. Only 105 to go!
The first blockbuster podcast Serial has wrapped up its first season. I listened to it all over the last couple of weeks. It was interesting, sure, to dive into the miniutae of a 15-year-old criminal case, but this is hardly groundbreaking material. It will be interesting to see what this means for the future of podcasting. Most likely: nothing.
Games
I started playing The Last of Us a few weeks ago, but as well-made as it is, it's not really fun. I like my in-game killing to be more carefree and less dour. I have been too easily slipping into a nightly FIFA 15 fugue state. Will need to break that habit in the new year and get something accomplished.
---
Tom Hardy in Locke (2013)
Ogami Itto e Fils
Tags
---
---
---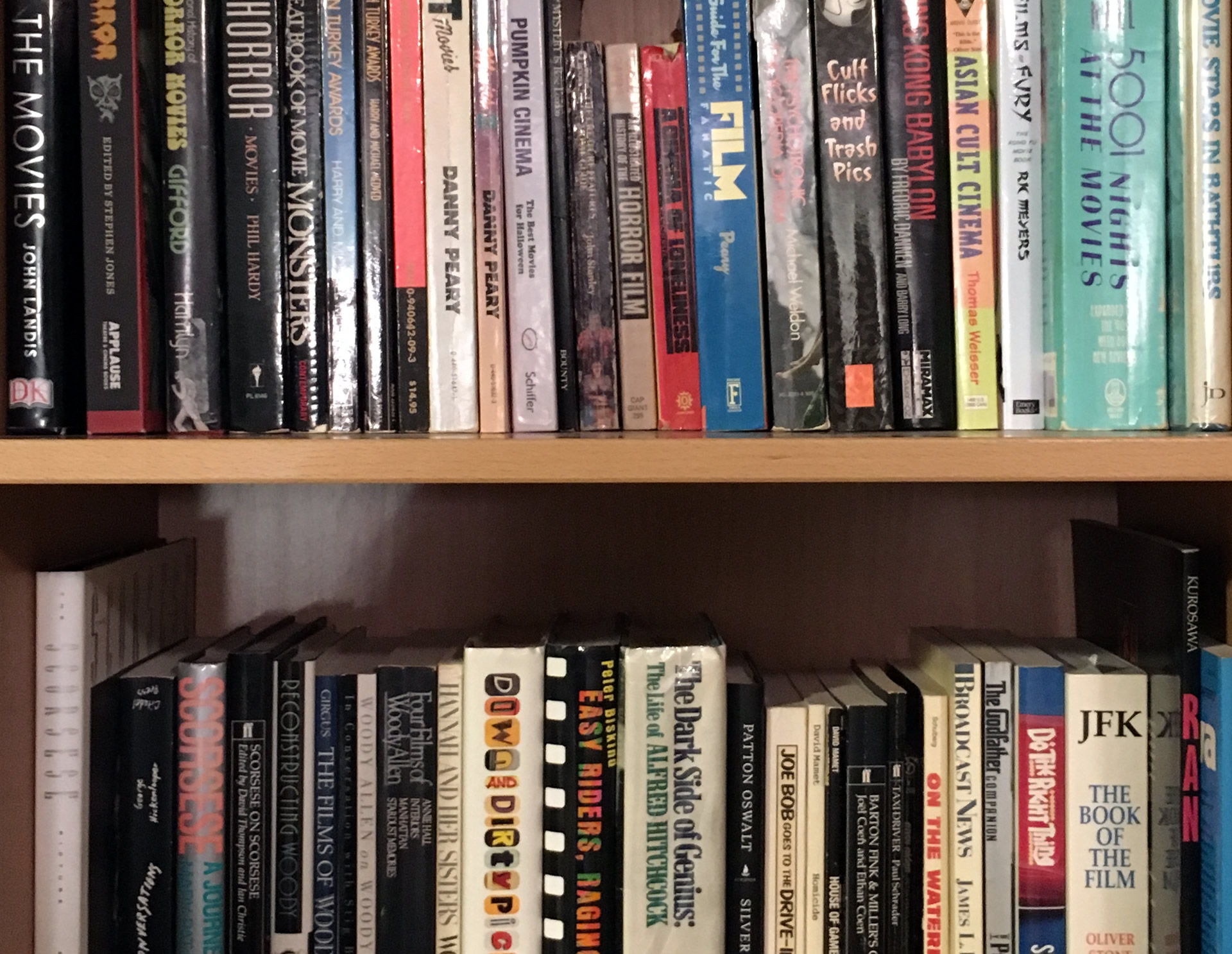 ---